Collection: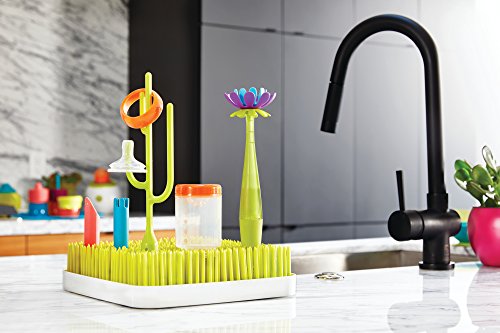 Collection:
Boon Forb Plus Silicone Bottle Brush
Boon Forb Plus Silicone Bottle Brush
Regular price

$8.99

Sale price

$7.19
Brand: Boon
Color: Multi-Color
Features:
EASY TO USE: The FORB bottle brush also works as soap dispenser which dispenses soap with a simple squeeze
SOFT PETALS: Silicone bottle brush comes with soft petals which prevent scratches on bottles
INTEGRATED CLEANER: The brush also includes a built-in  nipple cleaner
Made without BPA and PVC
Binding: Baby Product
Release Date: 19-01-2018
Details: Even if you have a black thumb, this is one flower that won't die. FORB's petals are made of super-tough silicone, which is far more durable than regular nylon bristles and won't scratch your bottles. See the white thing at the bottom? That's a built-in nipple cleaner. Use FORB brush with one of our countertop drying racks and you might just turn into a bottle-cleaning pro.
Package Dimensions: 13.0 x 5.9 x 2.4 inches