Collection: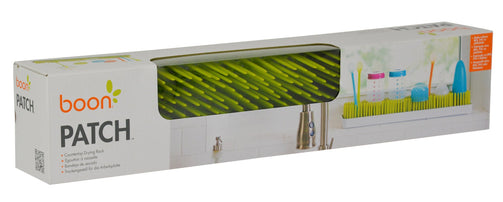 Collection:
Boon Patch Countertop Drying Rack, Green
Boon Patch Countertop Drying Rack, Green
Regular price

$15.99

Sale price

$14.08
Features:
Drying rack: a grass style countertop drying patch which holds items of any shape and size upright while they dry
Stylish design: The low profile plastic rack looks good in any kitchen and includes a water tray which collects excess water underneath
Easy to clean: two-piece design which can be cleaned easily
Not suitable for Dishwasher, microwave or to boil, handwashing recommended
Ideal for narrow spaces
Details: A fresh take on drying racks. From bottles to pacifiers, grass holds all your baby accessories as they air dry on the flexible blades that resemble real grass. Water drains into the lower water tray, where it's completely contained. Low-profile drying rack has two-piece, easy to clean design and is perfect for narrow spaces.
UPC: UPC885866495593