Collection: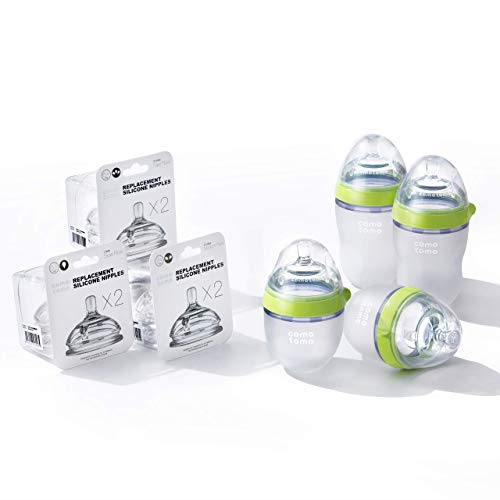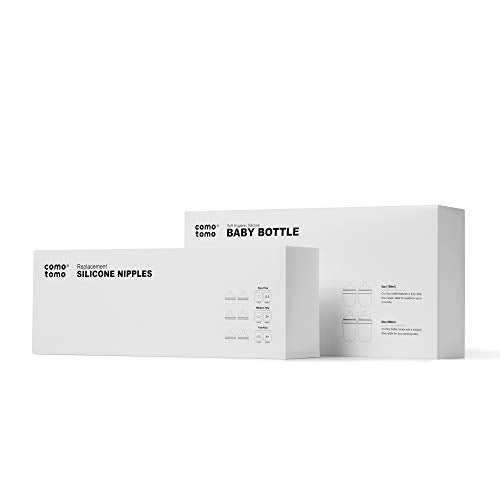 Collection:
Comotomo Baby Bottle Bundle
Comotomo Baby Bottle Bundle
Regular price

$59.99

Sale price

$55.94
CCC: non-toxic baby bottles that mimic the shape of your breast. avoid plastic at all costs (even if it says BPA free) when feeding your baby. comes in green or pink, and in two sizes. my favorite non-toxic baby bottle (prefer it over glass). 
Features:
Our Comotomo Baby Bottle Bundle includes two 5oz. bottles, two 8oz. bottles, and a package each of our slow flow, medium flow, and fast flow replacement nipples. (Replacement nipple packages come with two nipples each.)
Comotomo baby bottles are designed to closely mimic breastfeeding to reduce bottle rejection and nipple confusion issues
Wide-neck design allows for easy cleaning by hand without a brush.
Made from 100% safe hygienic silicone. BPA, PVC, and phthalate free
Dual anti-colic vents prevent unwanted air-intake and reduce colic
It all began with a simple question..Why? The world continues to change before our eyes, but why haven't baby bottles kept up with the times? We decided to say "no" to the status quo and designed our award winning bottle for you and your little one. Comotomo Baby Bottles feature an innovative and sensible design to most closely mimic natural breastfeeding. Our naturally shaped, soft, silicone nipples are ideal for babies who have trouble transitioning from nursing to bottle-feeding. Your little one will love to hold onto the skin-like, soft and squeezable body and you will fall in love with our wide-neck design for brushless, stress-free, cleaning bliss! Our bottles are equipped with innovative vents that are smartly designed to prevent colic, while completely eliminating annoying leaks. Proudly presenting the fully evolved baby bottle.
Package Dimensions: 12.6 x 11.5 x 3.4 inches