Collection: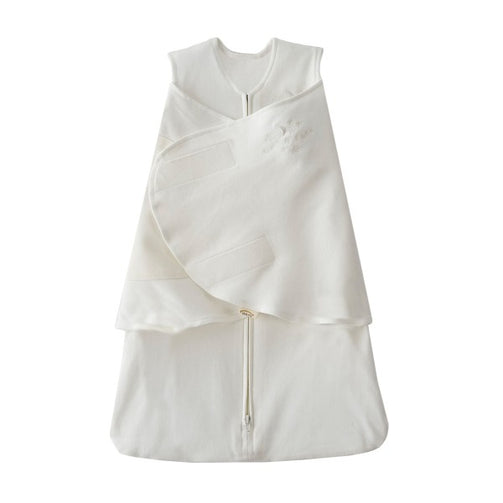 Collection:
Halo Organic SleepSack Swaddle
Halo Organic SleepSack Swaddle
Regular price

Sale price

$34.95
CCC: organic swaddles are an absolute must for a newborn! this one is very easy if you prefer not to do traditional swaddle wrapping. we swore by these in the beginning! 
The HALO SleepSack Swaddle replaces loose blankets in the crib that can cover your baby's face and interfere with breathing. In addition to helping your baby sleep safer, it helps him sleep better, too. Used in hospital nurseries nationwide. Discontinue swaddling when the baby shows signs of rolling over or breaking out of the swaddle wrap.
Key features:
Made of 100% certified organically-grown cotton, the fabric is free of chemical dyes, softeners and finishes
3-way adjustable swaddle adjusts to your baby's sleep style
Swaddle arms in, hands-to-face, one or both arms out to ensure baby's best sleep and an easy and gentle transition to the SleepSack® wearable blanket when it is time to stop swaddling
Recognized as "Hip Healthy" by the International Hip Dysplasia Institute
Use over regular sleepwear to take the place of loose blankets
Inverted zipper for easy diaper changes.
No need to unswaddle
Free of chemical dyes, softeners and finishes
Machine washable
Available in one size: Newborn
TOG Rating 1.5
19 to 23 in; 48 to 58 cm; 6 to 12 lbs; 3 to 5 kg
Color: Cream