Collection: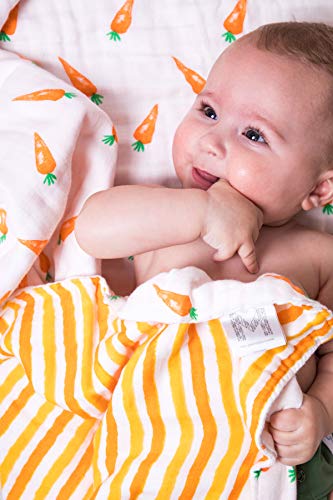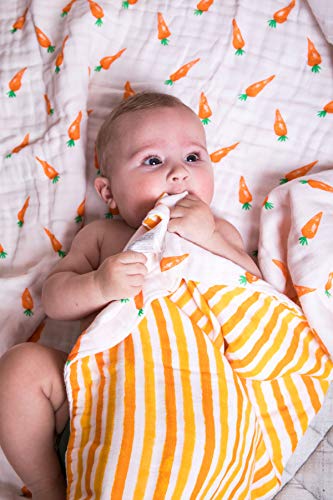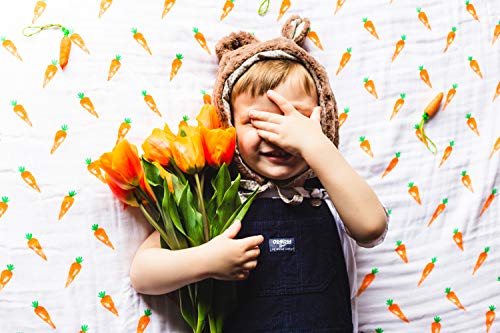 Collection:
Malabar Baby 100% Organic Cotton Muslin Snug Blanket Oversized 47 inches x 47 inches
Malabar Baby 100% Organic Cotton Muslin Snug Blanket Oversized 47 inches x 47 inches
Regular price

Sale price

$54.00
Features:
* HYPOALLERGENIC 100% ORGANIC COTTON BABY BLANKET: Our 4-layer snug blankets are made from only the finest quality organic cotton muslin and finished with non-toxic reactive dyes (all backed by GOTS certification)
* LUXURIOUSLY ULTRA SOFT – Your litte one will absolutely love the luxurious feel of our snug blankets. They won't be able to go anywhere without them! They also get softer with every wash! How Snuggly!
* OVERSIZED & EASY CARE: Measuring an extra-large 47 inches x 47 inches (120 cm x 120 cm), our snug blankets make nap-time and snuggling cozier than ever!
* BREATHABLE & LIGHTWEIGHT: Our signature waffle stitch weave and lightweight organic cotton muslin combine to provide the best in temperature regulation.
* VERSATILE - THE ULTIMATE ALL IN ONE MULTI USE SWADDLE BLANKET SIZE: Malabar Baby Snug blankets can be used for more than just nap-time and snuggling! Our versatile blankets are perfect to take everywhere you go! Use as a playtime/surface blanket, receiving blanket, stroller cover and more!
Details: Malabar Baby's 100% Organic Cotton Muslin Snug Blankets are the finest and most sophisticated baby and toddler blankets on the market! No doubt the best quality design on Amazon! Our snug blankets are perfect for snuggles because they're super soft. Our signature waffle weave is better at regulating baby's temperature because baby stays cool in the summer and warm in the winter. Our snugs are sized larger than traditional baby blankets, 47" x 47" - they're designed to last a time time. Our larger design also makes our snug blankets a versatile option and provides just the right amount of weight to comfort your little one while sleeping. 4 layers of lightweight GOTS certified organic cotton muslin feels luxuriously, amazing against the skin and is snuggly soft. Our snug blankets also get softer after every wash, so get ready for your baby to go everywhere with their new favorite blankie, which is amazing since our snugs are so versatile! Use our snugs as a changing pad, picnic blanket, stroller cover, nap-time, play-time and more! Did you know that we only use GOTS certified organic cotton muslin to craft our baby snug blankets to ensure that they're free of all chemical residues. Our beautiful water color designs are made with GOTS certified non-toxic reactive dyes. Malabar Baby snug blankets are the perfect baby shower gift! Our artistic water color designs are a stylish and sophisticated choice that will have people turning heads. Our snug blankets come gift-ready in an eco-friendly box with top handle. Just throw it in a gift bag and you're ready to go! There's no better blanket to give your little one than a Malabar Baby Organic Snug Blanket!
Package Dimensions: 12.3 x 12.0 x 2.5 inches