Collection: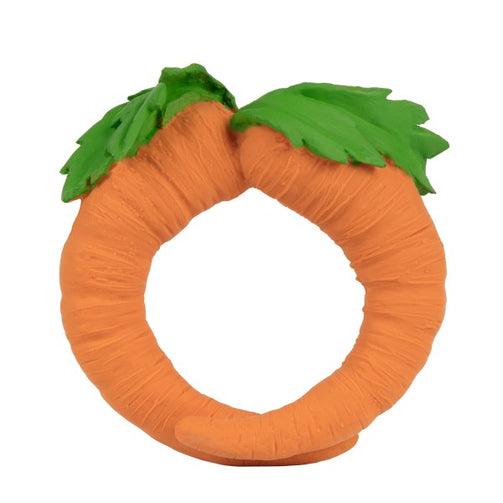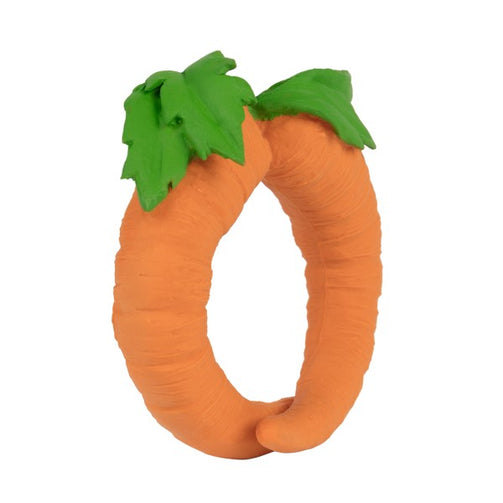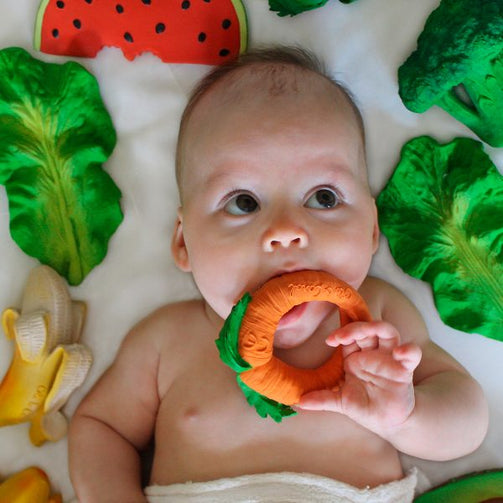 Collection:
Oli and Carol Cathy the Carrot Teether
Oli and Carol Cathy the Carrot Teether
Regular price

Sale price

$17.99
CCC: we love Oli & Carol! 
Founded by young sisters Olimpia and Carolina Roman, Oli & Carol is a Barcelona-based company that specializes in designing natural baby rubber toys for modern parents and their kids. All Oli & Carol toys are made from 100 per cent pure rubber from Hevea trees, which is safe, sustainable and non-toxic. The toys are all made in one piece, so there are no holes to allow water to come inside (a bonus for parents everywhere!). As a result, they are perfect for soothing gums, as they're hygienic, safe to chew and biodegradable. Using fun, whimsical designs from the 70s and 80s, in vivid colors that appeal to kids everywhere, Oli & Carol toys are completely safe for your child – they're free of PVC, BPA, phthalates and nitrosamines, and because no water gets into them, they'll never fill up with bacteria or mold like other toys.
Easy for little hands to hold, Oli & Carol's Cathy the Carrot ring teether is a chewable vegetable-shaped baby toy for sensory play, teething and bath time. Completely non-toxic, biodegradable and eco-friendly, little gums love the texture of Hevea rubber.
Key features:
Made from 100% natural latex from Hevea Malaysian trees
Biodegradable, non-toxic, and free of PVC, BPA, Nitrosamines and phthalates
Hand painted with natural food-grade dyes
No Valve = No Bacteria Inside
Soft & easy to grasp, safe to chew
Designed in Barcelona, made in Morocco
Due to the natural rubber used for its creation, minor variations may occur
Dimensions: 1.4″ x 3.15″ x 3.35″