Collection: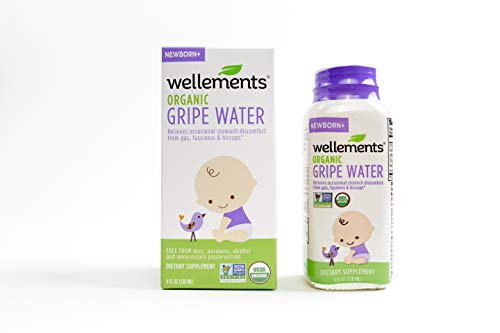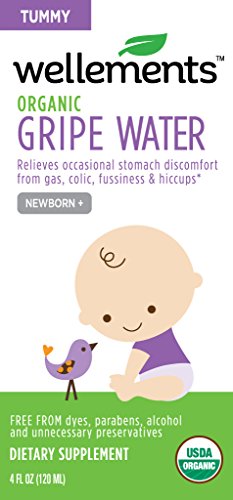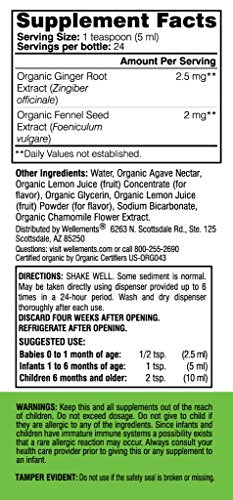 Collection:
Wellements Organic Gripe Water
Wellements Organic Gripe Water
Regular price

Sale price

$16.98
CCC: a herbal remedy for reflux. Wellements is the best choice because it is organic and free of toxic additives found in other brands including carcinogenic dyes, artificial flavors and preservatives. 
Features:
Our herbal remedy uses certified-organic ingredients to ease occasional stomach discomfort and gas. Well tip: Use as a daily probiotic supplement, anytime your baby is fussy!
RECOMMENDED FOR ALL AGES: Gripe water is easy-to-use and gentle on your baby's stomach
Shake well before each use. Organic Gripe Water may be taken directly using the dispenser provided up to 6 times in a 24-hour period. Wash and dry dispenser after each use. Refrigerate After Opening
FREE FROM: Gluten, Dairy, Soy, Dyes, Parabens, Artificial Colors, Artificial Flavors, and Preservatives
WELLEMENTS- Helping families grow and stay healthy, means supporting them with the best products we can produce. In doing this, we know we are providing products that truly make a difference.
Details: Wellements Organic Gripe Water is an herbal remedy that safely and effectively helps to ease occasional stomach discomfort and gas often associated with fussiness and hiccups. Gripe water is an easy-to-use, gentle on for baby stomach Chemical-, preservative- and paraben-free; it contains the best certified ingredients to ensure purity and safety and is also free of gluten, dairy, soy and alcohol. Wellements Organic Gripe Water is a herbal formula made without artificial ingredients so it is safe, fast and effective. Certified USDA organic, Wellement's promise is to provide products that are safe, natural and effective. All of our products are made with simple, natural and organic ingredients, leaving out all of the unnecessary preservatives, chemicals and additives. We know that a healthy foundation makes for a healthy life, and that's why we believe in wellness from the beginning, naturally. Simply A Better Tomorrow! This statement has not been evaluated by the Food and Drug Administration. This product is not intended to diagnose, treat, cure, or prevent any disease.
Package Dimensions: 4.4 x 4.3 x 2.1 inches